John & Martha Schremser purchased Fibercare in 1994.
We are an IICRC (Institute of Inspection, Cleaning, & Restoration Certification) certified firm which means that all technicians are required to take classes throughout the year and pass required tests. John Schremser is an IICRC Master Textile Cleaner and an International Certification Registry (ICR) Certified Carpet Inspector.
Fibercare is not only a "family-owned and operated" business, but we are a local operation, servicing all of metro Grand Rapids, West Michigan area, Lakeshore, and Holland/Zeeland. "We have clients in East Grand Rapids, Ada, Belmont, Comstock Park, Caledonia, Grandville, Kentwood, Walker, Wyoming, Rockford, Jenison, and Hudsonville," says John Schremser.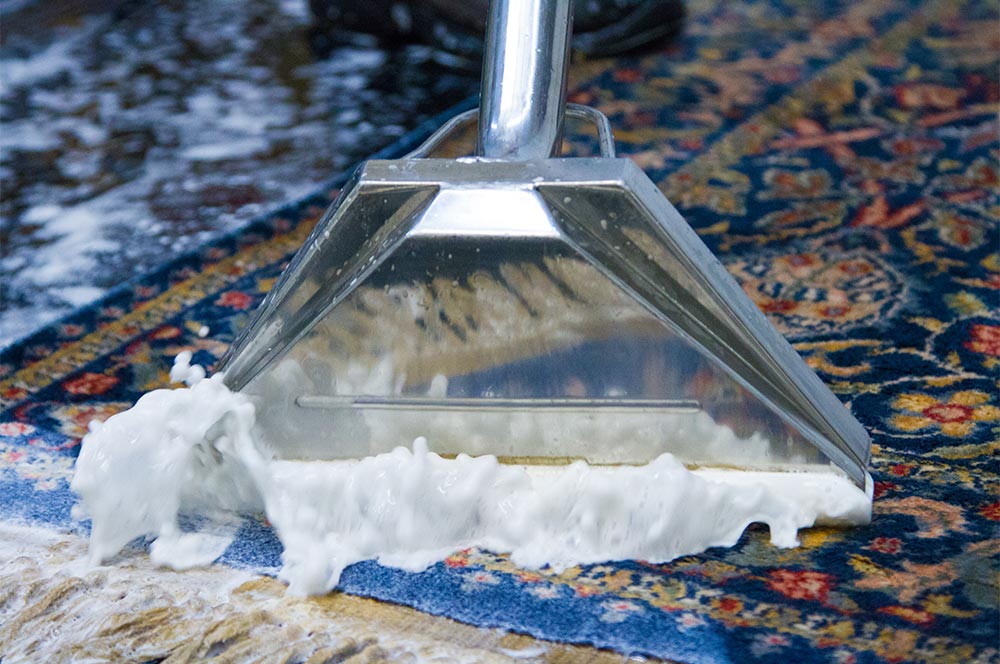 "We treat each customer like they are our own neighbor. It's a truly unique experience with people who care. The thing that sets us apart from other carpet cleaners is not just the extensive education and training I require of my technicians, but the fact that we love people and we care about their needs."
John

John has over 28 years of experience as the owner of Fibercare. He is extensively trained. He has recently spent 5-6 days in the carpet capital of the world, Dalton, GA, to learn how to do corrections and repairs for the carpet mills. He has also spent another week learning color correction and another week for installation, maintenance, manufacturing, and specification standards of carpeting.
In 2004, John cleaned two White House rugs from the State Room that were made by Scott Group. Since then, John and Scott Group have worked together to better the floor coverings of homes, transportation, and businesses of West Michigan and beyond.
In his spare time, he can be found gardening in the summer and practicing the guitar.
Andrew
Owner/ General Manager/ Lead Technician
Andrew enjoys playing chess and the piano. He competes in the United States Chess Federation tournaments and has won quite a few. He also enjoys teaching others the skills it takes to compete and win.
New technician
Looking for our next team member. If you want to be a part of a great team and help others feel great in their homes, let us know. 
Rachel
Office Manager
Rachel is one of the voices on the phone. She joined the Fibercare team in September 2018 to assist with the daily office operations. She has a seven year old daughter that keeps her on her toes. She has also been happily married for over 12 years. Rachel enjoys her dream home that she assisted in creating the building plans for. 
JAMIE
Administrative Assistant
Jamie is the newest 'voice' of the Fibercare team. She is learning the details of assisting in the office and all the ways that we are able to help you. Jamie enjoys spending time with her husband and teenage son. She also enjoys reading in her free time.